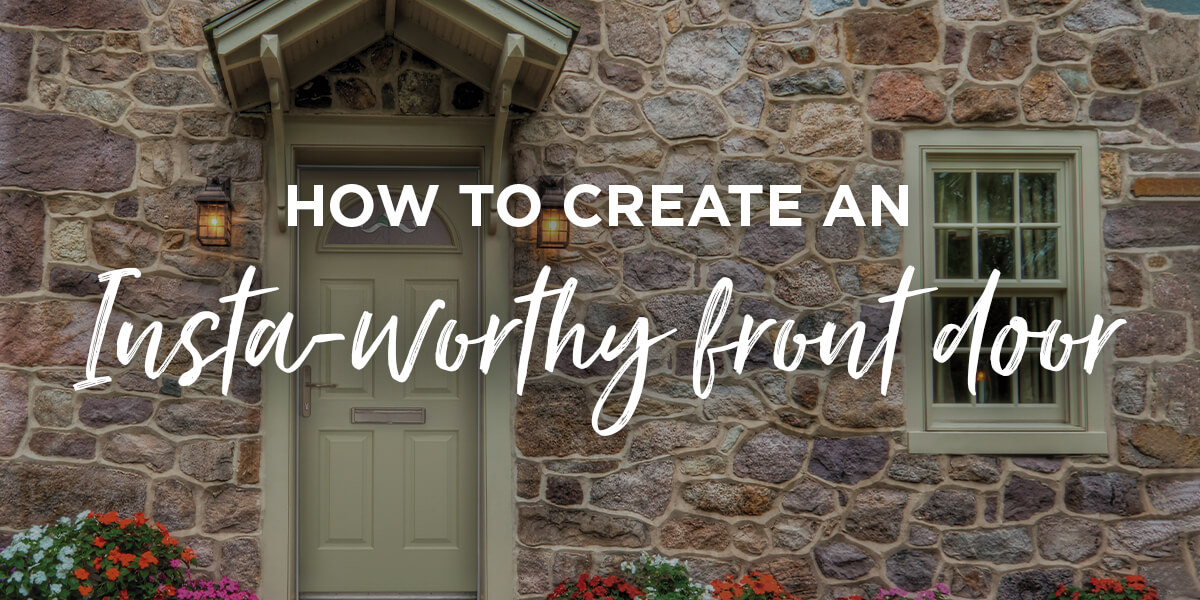 Who doesn't love to show off their house to people? We all like to do it, and some of us take to our Instagram account to post an image of our pretty front door. 
Doing so with front doors is all the rage, as you will see when you type in the hashtags #frontdoor or #frontdoors. 
There are literally thousands of doors from across the world that have been decoratively 'tarted' up by their owners, and the most popular of them will appear at the top of your feed. 
To get lots of 'likes' for your own front door, when you upload a picture of it to Instagram, think of the following:
Coloured finish
The colour of your front door is one of the most key choices when you're either set to buy a new one or wanting to apply a brand-new finish to your existing door. 
Unsurprisingly, the most popular finishes are grey, white and black, but there are lots of other well-liked colours, varying from Chartwell Green to Duck Egg Blue. 
Some door suppliers even produce pink-coloured front doors, but they are a very acquired taste and won't be for everyone, and you don't want your door to be ridiculed.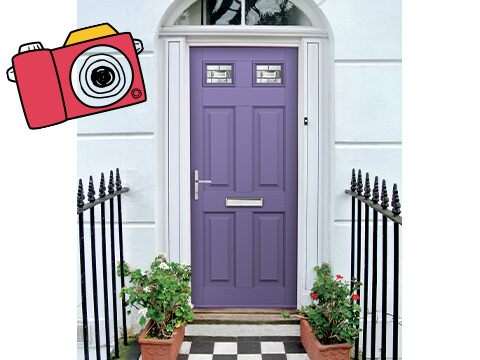 Door wreath
Gone are the days when Christmas was the only time that people would display a wreath on their front door – you see them all the time now! 
It's not as difficult as you may think to create your own door wreath, if you have the correct materials. You're fine to cheat though and buy a premade real or fake wreath. 
Most summer wreaths include colours like orange, red and pink, and when summer ends, you can just switch it for an autumn-inspired wreath.
Plants
Front doors aren't just decorated with wreaths. Many of them also have planters at either side of them. 
The favoured planters tend to be twin potted bay trees and they inject oodles of stylishness to doors, as well as make their presence be felt more prominently. 
You just need to remind yourself to keep on top of watering any planters and hanging baskets so that they don't spoil your front door's look.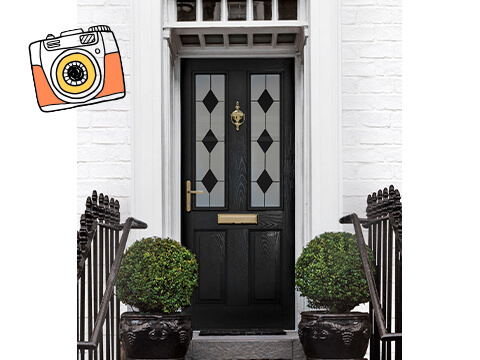 At Permaframe, all of our replacement doors are Insta-worthy and will cause a storm on social media.