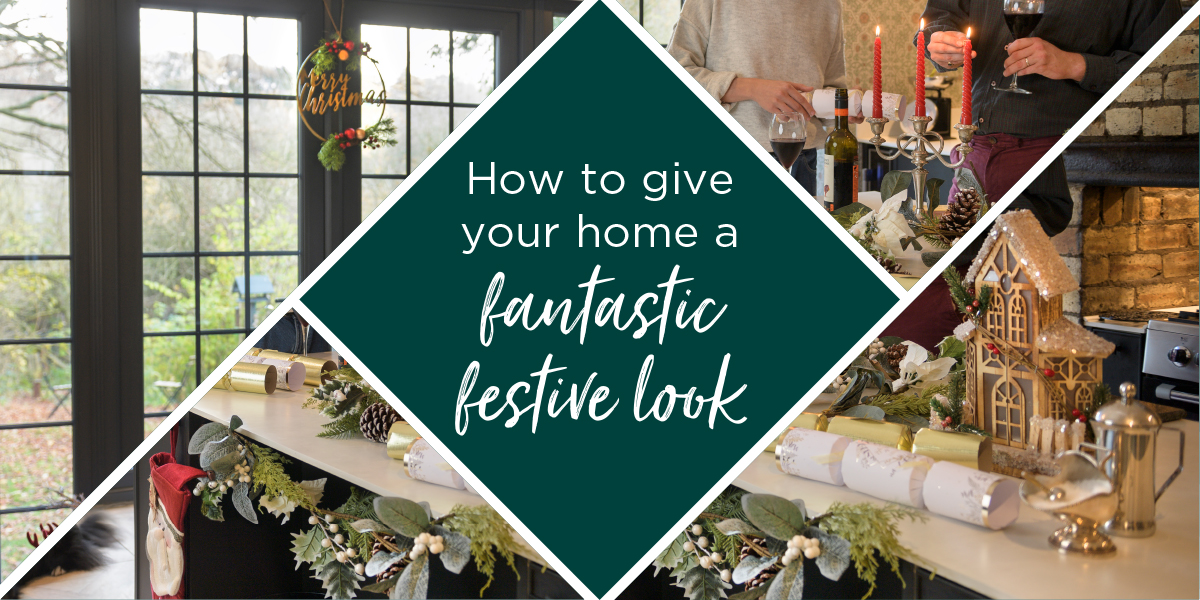 Panic stations! December is officially here, so time is running out to get your Christmas shopping done and decorate the house. 
Just because it won't be an ordinary Christmas shouldn't mean that you don't make the effort of giving your home a festive feel. 
You never know. Santa might just hold back a present or two if you neglect to decorate.
Stay in his good books and use these three on-trend decorating tips when you give the place a festive spin.
Hang up an upside-down Christmas tree
Does the family dog or cat like to get its teeth into your Christmas tree? Well, here's the solution – an upside-down Christmas tree. 
You can thank celebs such as Ariana Grande for making the upside-down Christmas tree a 'thing' this year, although it was a religious idea first done back in the Middle Ages. 
Several online retailers are selling them, including Christmas Tree World, if you fancy having your tree hanging from the ceiling. Crazier things have happened in 2020!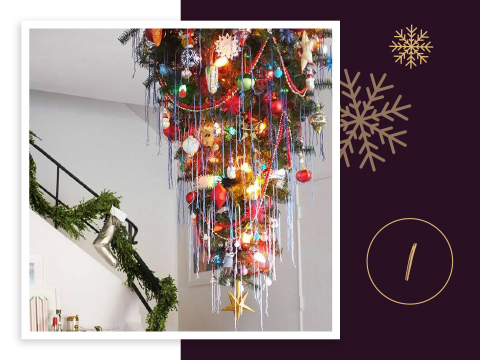 Dress up your stairs for the season
Doors and windows get dressed up for Christmas, so why not your stairs too? Leaving them bare is a wasted opportunity. 
From the top to the bottom of the bannister, either on the rail or at the base of the bannister, place an all-natural garland complete with fairy lights, and twist stringed garlands around the spindles of the stairs. 
Even the steps can be made to look Christmassy with the addition of little red boxes to each of them.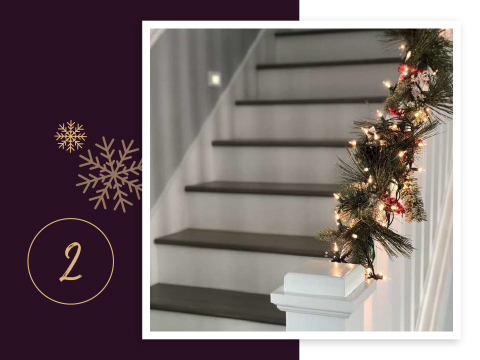 Wrap your front door like a present
Instead of hanging a wreath on your front door, why not wrap it to look like a Christmas present, which will turn some heads.
It will look especially impressive on a white or light-coloured door if you wrap if with red fabric, taping it down with some duct tape. 
The door will need to be measured first and it will require a large bow, which can be held in place with a heavy duty magnet.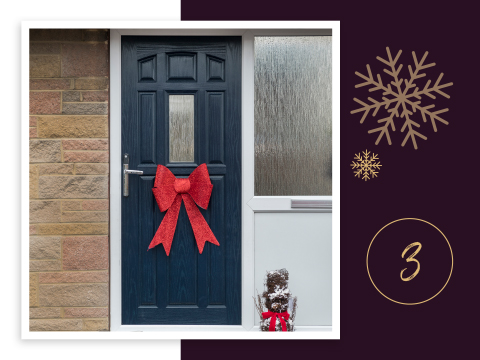 If wrapping your front door doesn't help to smarten it up enough, it's clear you need a new and more attractive front door. Get a FREE quote for one from Pennine so that it can be fitted in the New Year.