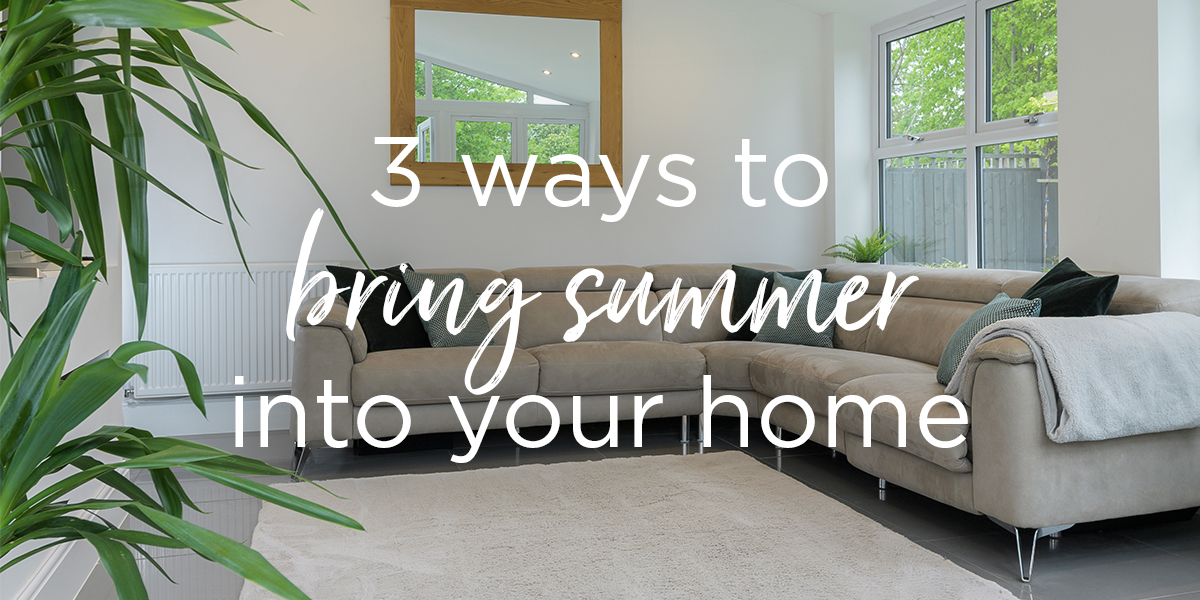 It's been a really encouraging start to the summer thanks to a glorious spell of weather in early June – let's just hope that the nice weather hasn't peaked too soon!
You will know first-hand that when you're exposed to the sun, it does give you a lift, physically, mentally and emotionally, and many medical experts will confirm that. 
Of course, you're not always able to be outside. But that doesn't mean you have to miss out on the sun when inside your house. You just need to entice it into the building somehow, which is easy, when you know how to do it:
Clean your windows
The dirtier your windows are on the inside and outside, the less natural light you will get coming through them, so you need to keep them clean. 
If, when open, your curtains block out sunlight due to their thickness, you could always take them down and put up some thinner, lighter curtains for the summer months.  
Older windows will tend to cause your home to overheat when it's exceptionally warm outside. What you need to resolve that is the very latest energy efficient windows.
Install bi-folding doors
Bi-folding doors are great to have in the summer as they enable you to open out your house and marry together your home and garden. 
Their prolonged glazed sections will also invite a tremendous amount of natural light into your living space, as the aluminium framework takes a backseat to the glass. 
And, of course, the different openings you can achieve with a bi-folding door are good for ventilating your interior, driving fresh air inwards.
Add some nature
It's difficult to keep a regular connection with nature if you don't have a garden or a local park you can head to. Or so you might think. 
Just bring in some houseplants, which are massively popular right now. The most commonly chosen houseplants tend to be succulents, ferns and orchids, and you can put them on display on whatever countertops, tables and floors that you want. 
You will benefit from cleaner air in the house because of their presence as they remove air pollutants. The knock-on effect of that is you will feel less stressed and happier.
In our Summer Savings promotion, you can get an amazing deal on products such as bi-folding doors and energy efficient windows. Visit our Special Offers page to capitalise on this.